Imperfect Fruitarian Pack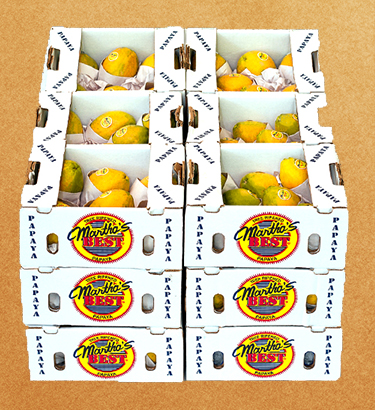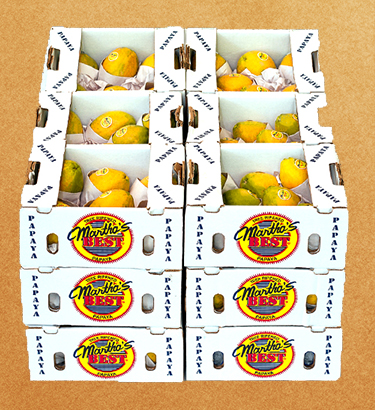 Imperfect Fruitarian Pack
Beautiful on the inside!
Like many socially conscious growers, Martha's Best is on a mission to let no fruit go to waste! Today, 1 in 5 fruits and vegetables grown don't fit the grocery stores strict cosmetic standards.
Martha's Best imperfect papayas are beautiful on the inside and still taste great; they just aren't 100% perfect on the outside. Although you can see some external blemishes, the inside of the fruit is perfectly healthy and contains the delicious sweet flavor!
By purchasing these imperfect papayas, we can help reduce food waste and offer a better value to you, our customer!
18 6LB Boxes | 6 Fruit Per Box, 108 Total
We ship on a weekly basis to ensure freshness of our papaya and time to ripen in transit. Orders are normally shipped out either Monday afternoon or Tuesday morning. All orders are shipped FedEx. We ship to the continental United States and Canada.
Please be advised that we ship our papaya at maturity level 2 (which is mostly green), to ensure quality and freshness. Shipping at maturity 2 is the optimal level to prevent damages occurring during transit. Please allow 3-5 days upon delivery for your papaya to ripen to a golden yellow color. Speckling is a natural part of our ripening process and doesn't affect the delicious taste of our papaya!